Welcome to Your Sanctuary Space.
ITS TIME YOU START ENGAGING IN ACTIVE SELF-CARE WITH AN
INTENTIONAL COMMUNITY WHO SUPPORTS EACH OTHER.
I get it sis, the world can be so demanding, taking too much of your time, there's no time for you to breathe, reflect, and enjoy the beauty thats within and around you.
No worries girl, I got you covered!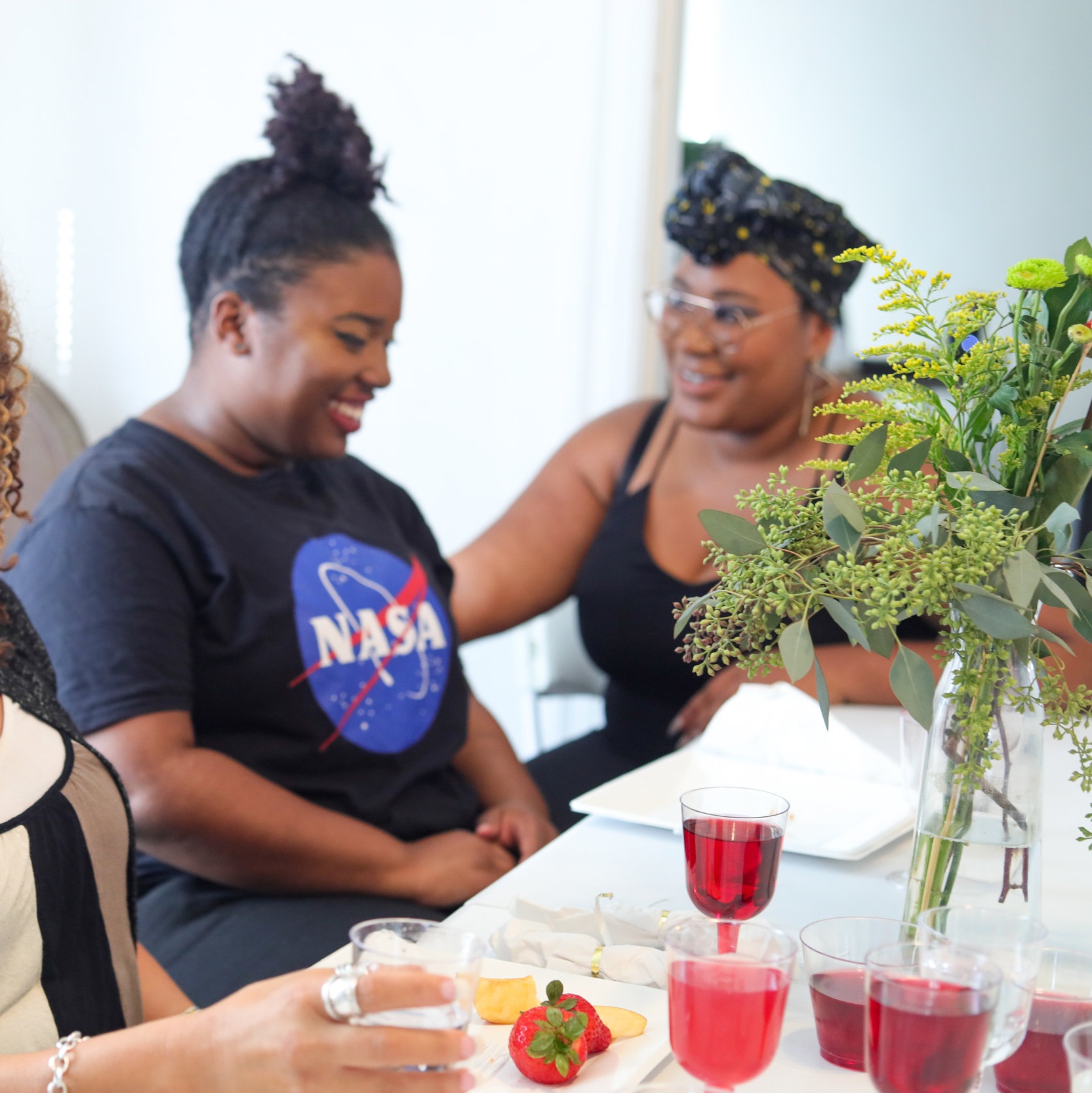 Whether if you're in the beginning stages or already implementing a few mindfulness practices, our monthly #SelfCareSunday Appointments is designed to add creativity and excitement to your self-care rituals, while building meaningful connections with other women in your community.
What does it look like to be a B & L Practitioner?
✔️A relaxing space to be vulnerable and practice awareness in a non-judgmental space
✔️Surrounded by loving vibes feeling connected and supportive
✔️Be a life long self-care practitioner with a passionate community
✔️Explore creative expression (self-care is a journey so why no make it fun?)
✔️Access to action-based mindfulness techniques (Yes girl! no more google searching)
✔️Never feeling selfish again
What Do I Get At My Self-Care Appointment?
✔️Self-care diary to be mindful of your thoughts, emotions, and track your commitments
✔️Fun accountability monthly phone calls
✔️Monthly brunch and creativity with your new mindful tribe
✔️ Fun monthly learning environment to implement mindfulness, self-love, gratitude & more
✔️Guided meditation
✔️Powerful journal questions to allow yourself to gain a new perspective
What will I learn and how does this work?
Relax The Mind
Mediation- A relaxing environment to cultivate the mind to be still, become aware of thoughts, emotions, and bodies in a non-judgemental way.
Evoke Your Inner Peace
Our journal prompts are design to bring forth self-awareness by stepping out of your experiences to gain a new perspective
Spark your creativity
DIY is more than crafting; it's a meditating technique to bring forth creativity while experiencing flow and discipline.
Am I require to bring anything?
Just yourself beautiful, come as you are. Your self-care appointment is made with love. Our promise is to make sure your sanctuary space is setup for you to relax, breathe, feel the connection and flow.
I'm ready to say yes to me!
Hear What Our Practitioners Have To Say
I felt centered, focus, and relax. I felt like for that moment I had no worries.
" The crafting put us in such a relax state that conversation flowed freely. We felt compel to share personal stories with one another. There's a sense of camaraderie trying something new together. These gatherings are incredibly important if your looking to tap into your inner sleeves. "
— E.S.
Your self-care sanctuary is waiting.